Professional Orchard Management and Operation
With the objective of developing producers and suppliers that produce walnuts with controlled and traceable quality from the tree, we provide technical assistance and agricultural work services to producers, assisting them in the management, maintenance and management of the crop from end to end.
We implement service and operation models adaptable to the needs of each producer, from total turnkey schemes to the simple execution of a specific labor service.
Orchard Planting
Planting layout design.
We provide plants from associated nurseries.
Land marking.
Movement of soil and hole.
Planting and initial organic fertilization.
Sprays and applications
Foliar applications with a Jacto Airbus 2000 turbine sprayer.
Applications in young forests with electric sprayer.
Vertical/horizontal "mosquito" spray applications for young trees and soil applications.
Solid applications at the foot of the tree.
Mechanized Harvesting and Cleaning
We provide the service of mechanical harvesting and cleaning in the field, with delivery to your establishment.
We have state-of-the-art mechanized harvesting technology to harvest in an agile and flexible manner.
The equipment we have gives us a great harvest speed, guaranteeing the quality and care of the walnut, since it does not come into contact with soil moisture.
Pruning
Shape pruning.
Prune in green.
We have a platform for pruning up to 12 meters high.
Pneumatic and internal combustion engine pruners for pruning at height.
Post harvest services
We process our production in cooperation with our partner Aldea Don Julio, for crop cleaning, sorting and sizing, shelling, packing and cold storage services in its latest generation processing plant with an operating capacity of 10,000 kg per day.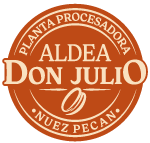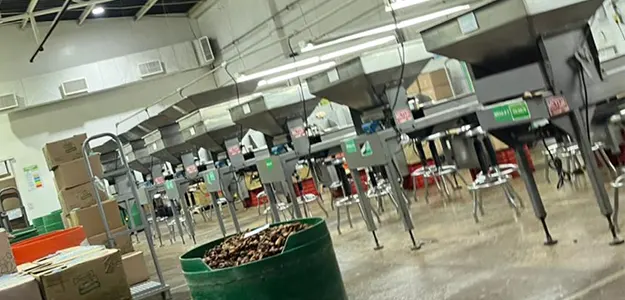 Our implemented processes and management systems ensure the generation and conservation of the traceability of the fruit from its productive stage to the final packing for export.
Containers destined for export are consolidated at the plant in order to avoid opening them at the port of dispatch.
Av. Regimiento de Patricios 1052, Of. 347, C.A.B.A, Argentina